Personalised sales
prospecting videos
We built a tool to take our amazing films and animations and personalise them for our customers to reuse.
CreateVid.io is a video generation tool with automation features that enables you to create prospecting videos with personalisation at scale.
Personalise your prospecting
Personalise and generate videos in minutes.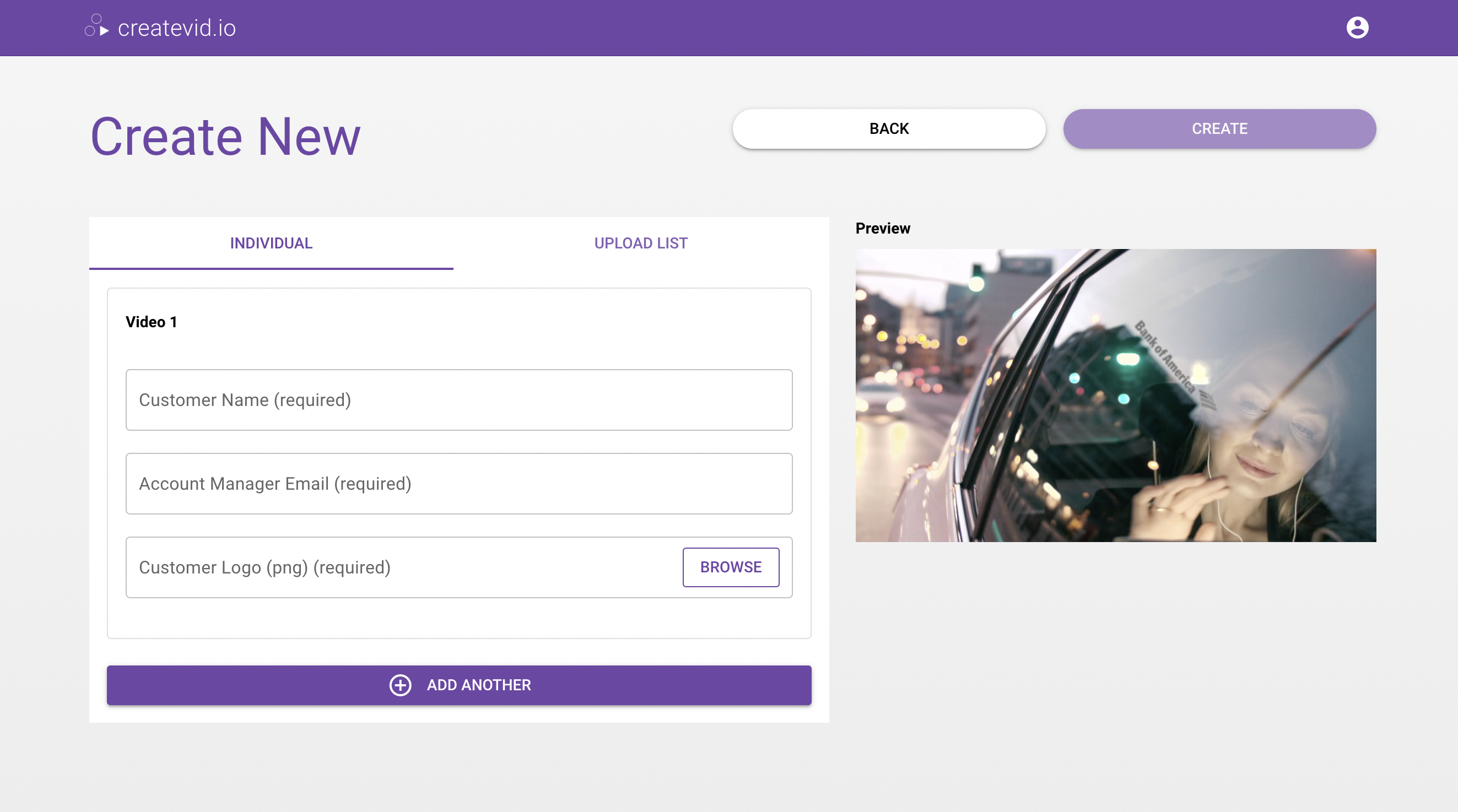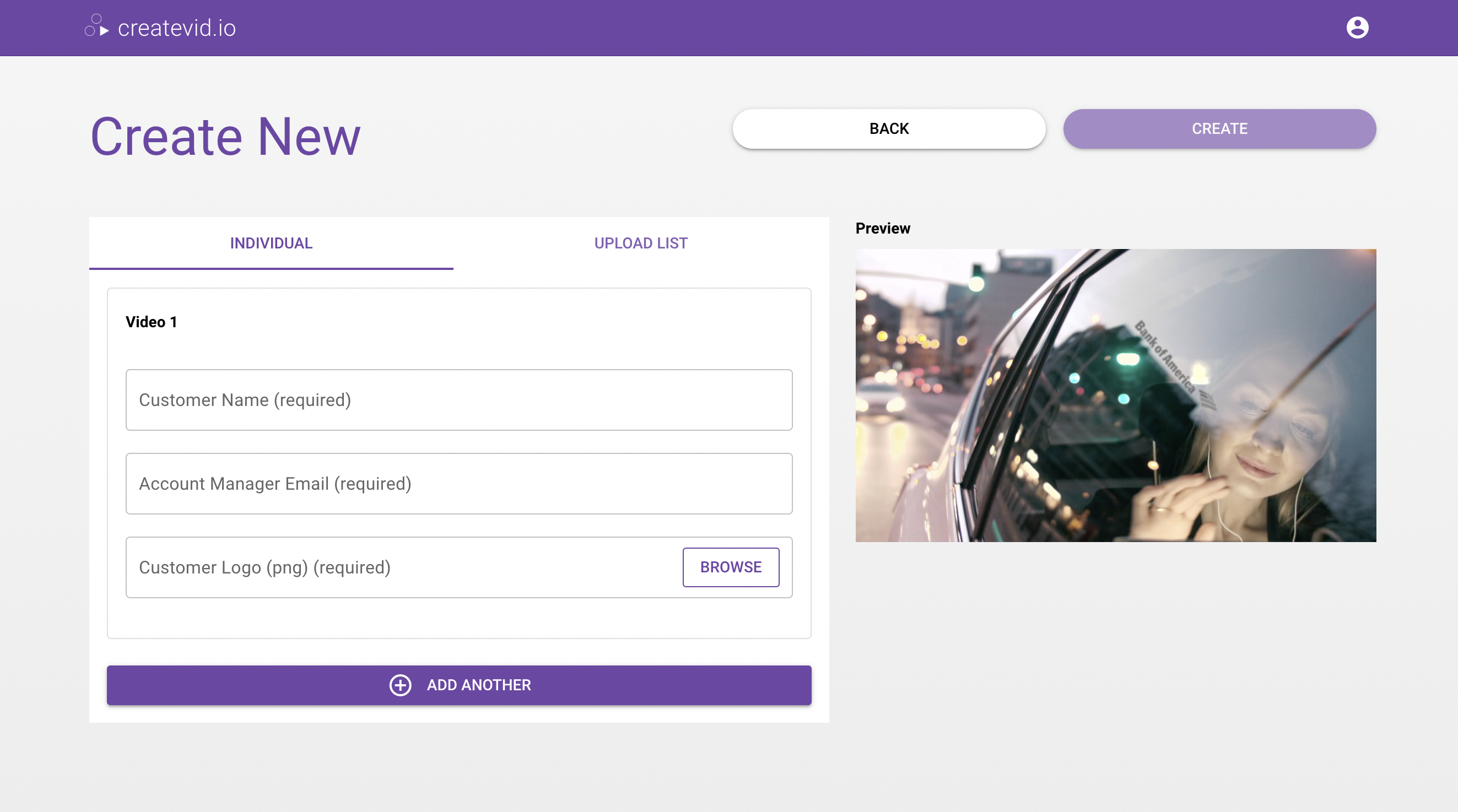 Generate videos from our expertly created templates with specific variables set by you, so they're always perfect.
Powerful customisation options
Cutomise text, images, colours. Even add video.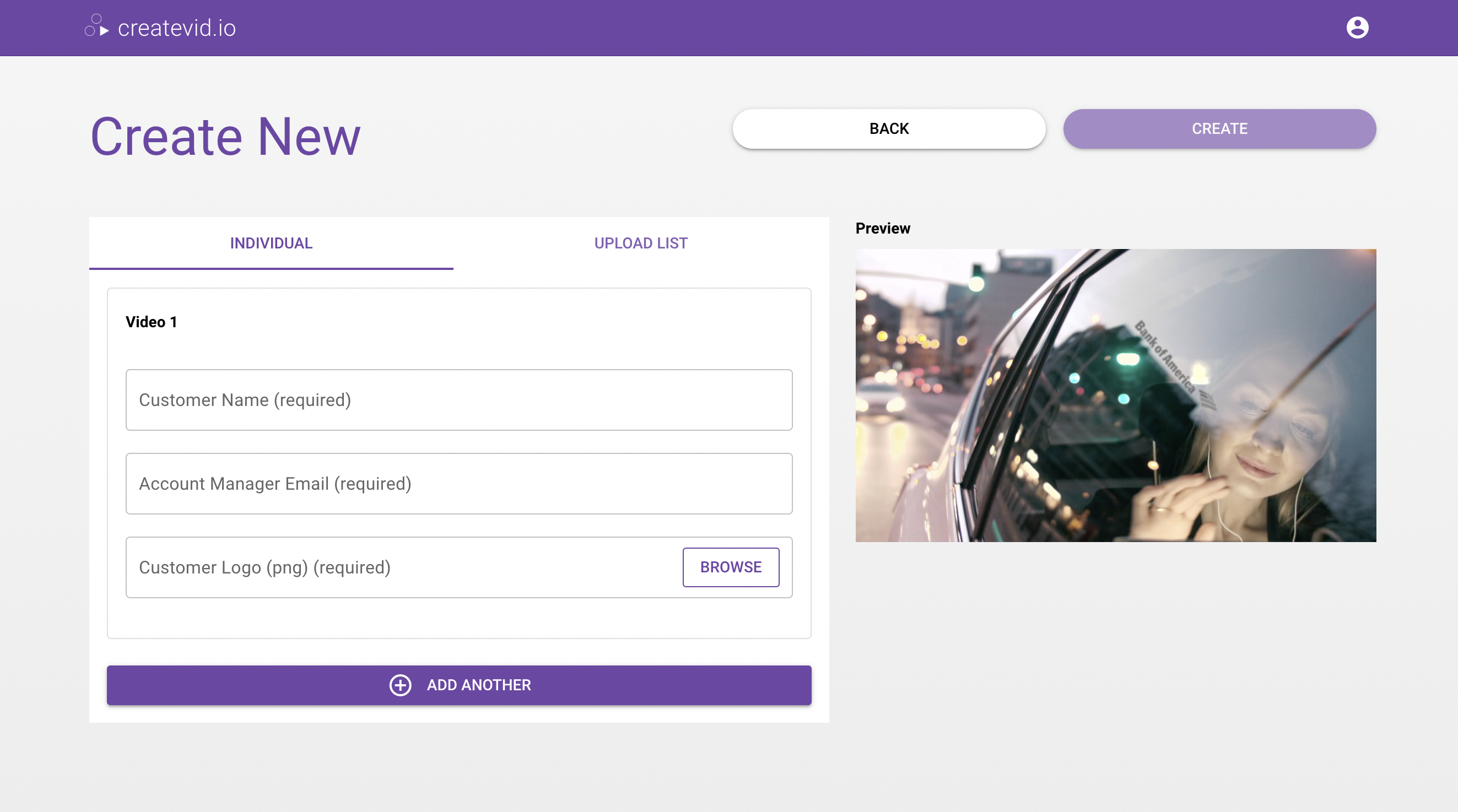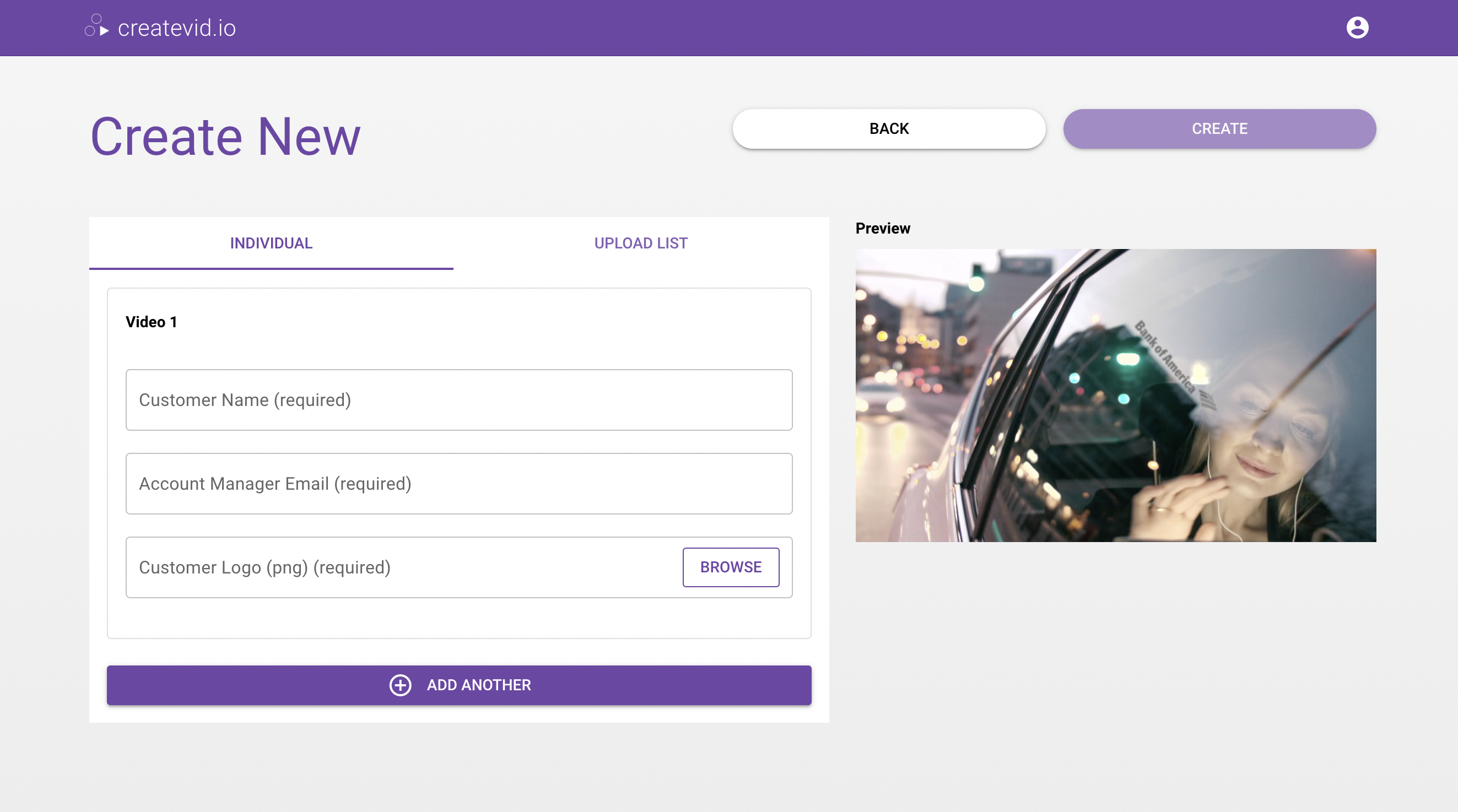 Expertly created templates
Our team of motion graphic deisgners create automation templates just for you, matching your objectives, messaging and style.